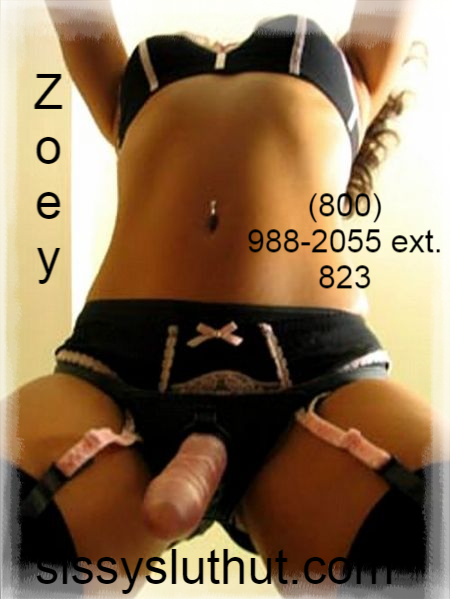 Ready for your sissy fuck? Oh, come now, this phone sex audio was made for your sissy slut ass! What would you do if your young Mistress pulled out not one, but two handsome cocks? I have learned from the best Mistresses and I know how to peg your sweet ass. Or should I say fuck your sissy pussy! First you're going to suck my "cock" and lick my pussy clean of any cream pie I bring to you! 
Dont forget to wear something nice and girly for me. 
I adore thigh highs (fishnet, all colors)
Heels, (they make your size trust me!)
Make up, no drug store shit! 
Speaking of makeup, bright red or pink glossy smearable colors! 
Now, Mistress Zoey does love a cheer slut or a schoolgirl outfit but sissy dresses with big ruffles and a cut pair of panties under is fine by me!
You are one of the many sissy bois looking over the phone sex sites to choose your mistress. 
You are not alone. 
Three questions you should ask yourself…
What age of mistress suits me. Do I need a mommy? Or a slut Size queen Teen? Im just over 19 but I can make you my bitch! Trust that! 
Second question…
Do I need a firm hand or a gentle guiding hand? Or perhaps just someone to confess my dirty sissy secrets too?  Baby, I can be all three, sometimes in one call! 
3rd question.
Are you ready?
Do you need a session where your mistress has to drag out your sissy side or completely immerse you in the Phone sex sissy world?   
I will either bring you right into sissy fag world. Or bring out your slut side. 
This isn't for the weak wanna be sissy boys but you can sure try!