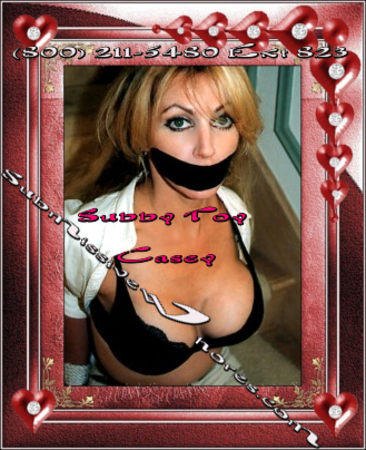 I wanted to make a different type of phone sex audio, so I chose something other than a sissy girl in training to torment. I called up an old friend, and asked to borrow his bitch, Casey.
I have a soft spot for Casey; she's a beautiful MILF slut and I love some lesbian domination. She has the sweetest pussy, and the silkiest voice. I do love to make them beg, and Casey is always a delight to make sing.
I brought her to my playroom, and petted her gently as I strapped her down to the table. She was in for a hot time. Her Master came in, grinning to see his sweet slut all trussed up and ready to be used like a perfect little fuck toy. Oh, I flogged her a bit, making sure to cane the bottom of her pretty feet.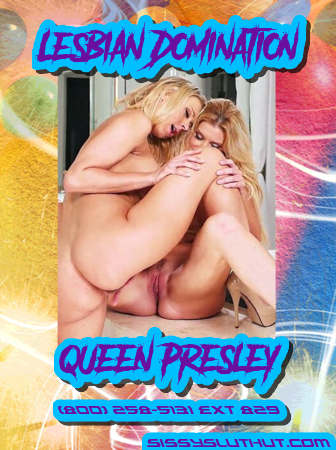 After each set of rackings, I'd tickle her pretty pink soles until she giggled uncontrollably and begged me to cane her instead. See, we were all laughing and having a good time when her Master started getting handsy with me.
Well, I can't resist a hot Alpha cock plunging in and out of my soaking wet pussy, so I bent right over sweet Casey all bound up. He came behind me, and forced me on top of her. Sweet Casey girl lapped as my drooling pussy until I was so close to cumming, I swore it was a second skin.
Then, he moved Casey's face with a firm slap and started swallowing me up himself before he slid his entire length deep into my cunt! Her Master started pounding me so hard all while that submissive slut's face got the left over juices I was leaking.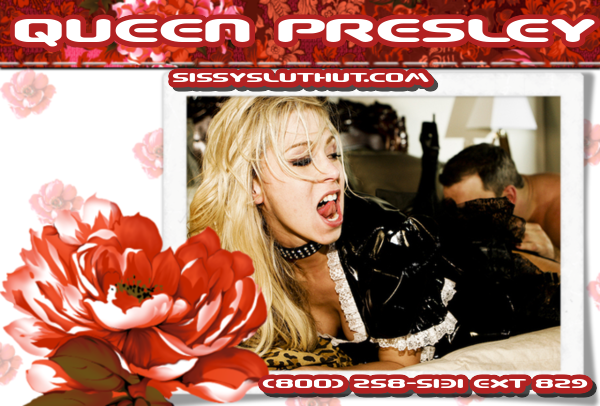 In the end, my cunt got stuffed, cleaned out by Casey herself, and then i edged the little bitch until she squirted uncontrollably on my hand. What a sweet girl that Casey is. Do you have time to play?